Morocco's High Atlas Mountains for Families
A wonderful adventure for families with older active children looking for an adventure
Families looking to experience an intoxicating blend of wilderness and culture will love a few days exploring Morocco's High Atlas Mountains,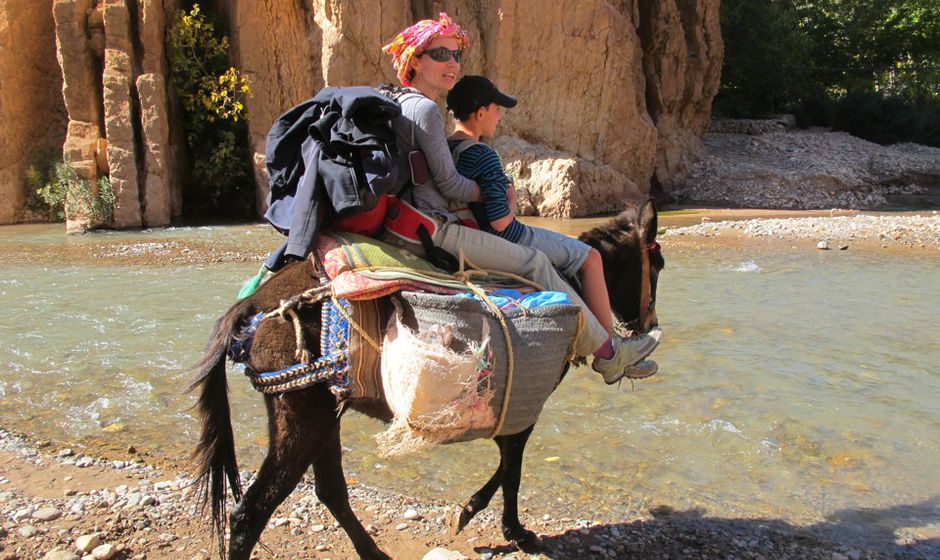 At Imlil Trekking we offer easy trek in atlas mountains for families with kids. Our easy trekking tours around berber villages & valleys in the High Atlas Mountains of Morocco. With dramatic views and varied landscapes, the trekking is second to none; from lush green valleys, to the barren peaks and the ultimate challenge of climbing  Jebel Toubkal, North Africa's highest mountain. As well as the far-reaching views (on a clear day you may be able to see the Sahara desert) you will also catch a glimpse of day to day rural life in Morocco, passing through traditional Berber villages and seeing shepherds tending to their goats in the valleys. The trekking is tough, especially on the final day when you will be walking for 5-7 hours, however, if you are all fit and strong, this will be an adventure that you will remember for a life time.
After your four or five day trek, you will spend the remainder of your holiday staying in a boutique riad or hotel in the heart of Marrakech city. From here, you will be able to explore this fascinating red city, taking in the chaotic souks, beautiful mosaics and the buzzing Jemaa el Fna, where food stalls, musicians and snake charmers congregate at dusk – grab a table with a view and sip on a Berber tea as the sun sets
Marrakech & Mountains Family Trek
A family holiday suitable for children aged 6 +, offering a perfect blend of trekking in the High Atlas Mountains and culture in the intoxicating imperial city of Marrakech.